Business services we offer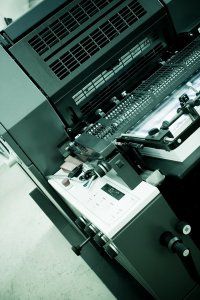 For maximum impact your company needs a good design structure that presents a professional image to potential customers and that's where Black Swan can help.
If you haven't got your own dedicated designers and you're not sure how to do it yourself, don't panic. Our design team will listen to your ideas and turn them into reality. Alternatively we will advise you and help you to create your own design.
Once you have your design you can maximise it with full colour and this is now an affordable choice.
With revolutionary digital equipment or traditional Heidelberg litho presses, we will bring your design to life with eye-catching colours that will grab the attention of your customers.
PRINTING
Investment in the very best printing machinery is essential to maintain and improve quality. Work is produced on our impressive Heidelberg printing presses, renowned for their technical capability, high performance and speed.
Experienced, talented staff tackle everything from business stationery to booklets and provide customers with help and advice regarding their printing requirements. For larger quantities lithographic offset printing remains the most cost effective way to produce quality stationery and we have taken advantage of the advances in technology which have resulted in many printing companies falling by the wayside.
DESIGNING
Here at Black Swan Printers we have a custom built design studio, offering a comprehensive service to all customers. We can design, download and modify artwork supplied to us in many different formats, on both Apple Mac and Windows systems.
Our in-house facilities include mono & colour scanning, colour proofing, environmental friendly chemistry-free CTP.
DIGITAL PRINTING (Stationery And Four Colour Letters)
Digital printing is ideal for smaller run lengths and we can produce anything from stationery to leaflets, booklets and posters. It is also ideal for personalising direct mail, postcards and four colour letters. Our digital machinery offers a fantastic, professional printing option. With no plates or make-ready time (unlike litho printing), digital printing is very quick to turn around.
LET US HELP YOU DECIDE
With so many printing options available it can be difficult to decide which way to go. However we will always try to ensure you understand the basic principals of litho printing and digital printing. With our expert knowledge we will work with you from the beginning enabling you to make an educated decision about what process will suit your job.

Our experienced sales team are available at any time, just give us a call and we will be happy to assist in any way we can, be it local in Exeter or further away we are always here to help.

Here are some examples of the items we supply here at Black Swan Printers:
All products are printed on high performance Heidelberg presses or digital machines, manned by highly trained and experienced staff. We want to become your printing supplier, working hard to help you create the right impression by producing professional business stationery, marketing leaflets and an assortment of other printed items. Supplying quality print backed with a highly experienced service team is the key to our success, and the success of our clients.

We are proud and passionate about our environmental policy, offering many recycling options. Wherever possible we use paper from a sustainable source and can offer our customers recycled papers printed with vegetable inks helping to reduce the impact that businesses have on the environment, we offer this option with all our business stationery.
Letterheads
Business Cards
Compliment Slips
Printed Promotional Pads
Invoices
Order Forms
Quotation Sheets
Everyday Forms
NCR Pads
Books & Sets
Booklets
Advertising Leaflets & Brochures
Die Cut Tags
Labels
Cards & Tickets
Security
Mailers
Journals
Menus
Continuous Stationery
Newsletters
Envelopes
Calendars
Corporate Folders